Vegetarian
Visitor
Guide to
Scotland 2015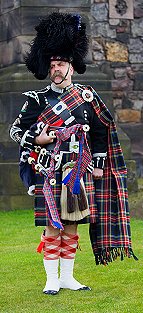 Vegetarian Visitor is the number one annually updated and award winning UK vegetarian guide to accommodation, B&B, guest houses, hotels, pubs cafes, vegetarian restaurants which take catering for vegetarians and vegans seriously .
Scotland has some delicious vegetarian and vegan dishes to sample- even a vegetarian / vegan version of Haggis (The national dish of Scotland - offal and other left over, unwanted bits of animals boiled in a sheep's stomach) and mince 'n' tatties. If you know where to look, you can find some delicious culinary treats. Scottish vegetarian history tracks back to the sixties via Cranks of London and Hendersons of Edinburgh but now that vegetarian legacy has infiltrated even the outer reaches of the Hebrides
Places such as the legendary Ceilidh Place in Ullapool stood out from the crowd just because they had an excellent vegetarian option on the menu. So unusual and avant garde was this blatant subversive vegetarianism back in the day, local police were forbidden by their superiors to drink in The Celidh Place bar in this alleged den of anarchy.
In the mid 1990's, despite having no road to it, the notorious Taigh Na Mara vegan guest house on Loch Broom recieved national newspaper, TV and radio coverage, won national Vegetarian and Vegan Society awards and put Highland vegetarian catering firmly on the Scottish map with their guidebook Scotland the Green, a vegetarian burger and hot dog stand at a local waterfall and the notorious Rainbows & Wellies Cookbook.
These days there are Scottish B&B's, vegetarian pubs, delicatessens, clubs, hotels, restaurants, cafes, vegetarian haggis, vegetarian beer and even a famous vegan dairy free cheese made on the Island of Bute. Even Glasgow has embraced vegetarianism and offers everything from an all day veggie breakfast with vegetarian haggis to gourmet vegan a la carte menus.
Scotland , particularly the Highlands ( from beyond Fort William to the vast area north of Loch Ness and Inverness) have some of the most unspoilt landscapes in Europe and is bubbling with wildlife. The bears and wolves are gone but lots more animals survive and around the coast, otters, seals, dolphins, whales and porpoises can be spotted .See Summer Queen cruises in Ullapool. Scotland is also a birdwatcher's twitcher's paradise.
---

Entries in the guidebook are grouped geographically in sections and within each section alphabetically by county, then town or village, then name.